Submit Your CNC Job
Send the Design to a Cloud CNC Machine
Click the SendItCNC icon while in the Manufacture workspace. The SendItCNC Submit command will export the design as a ".f3d" file (to your downloads folder), and take you to the SendItCNC website to get the part cut on a cloud CNC milling machine.
After you create a userid on the SendItCNC website you'll be able to go through the job submission process. You'll see details of the CNC machining job, including material size, setup details, and estimated machining time . You'll have to add a description of your part, and select the exported .f3d file (from your downloads folder). When complete, you'll see an instant quote and available machining time.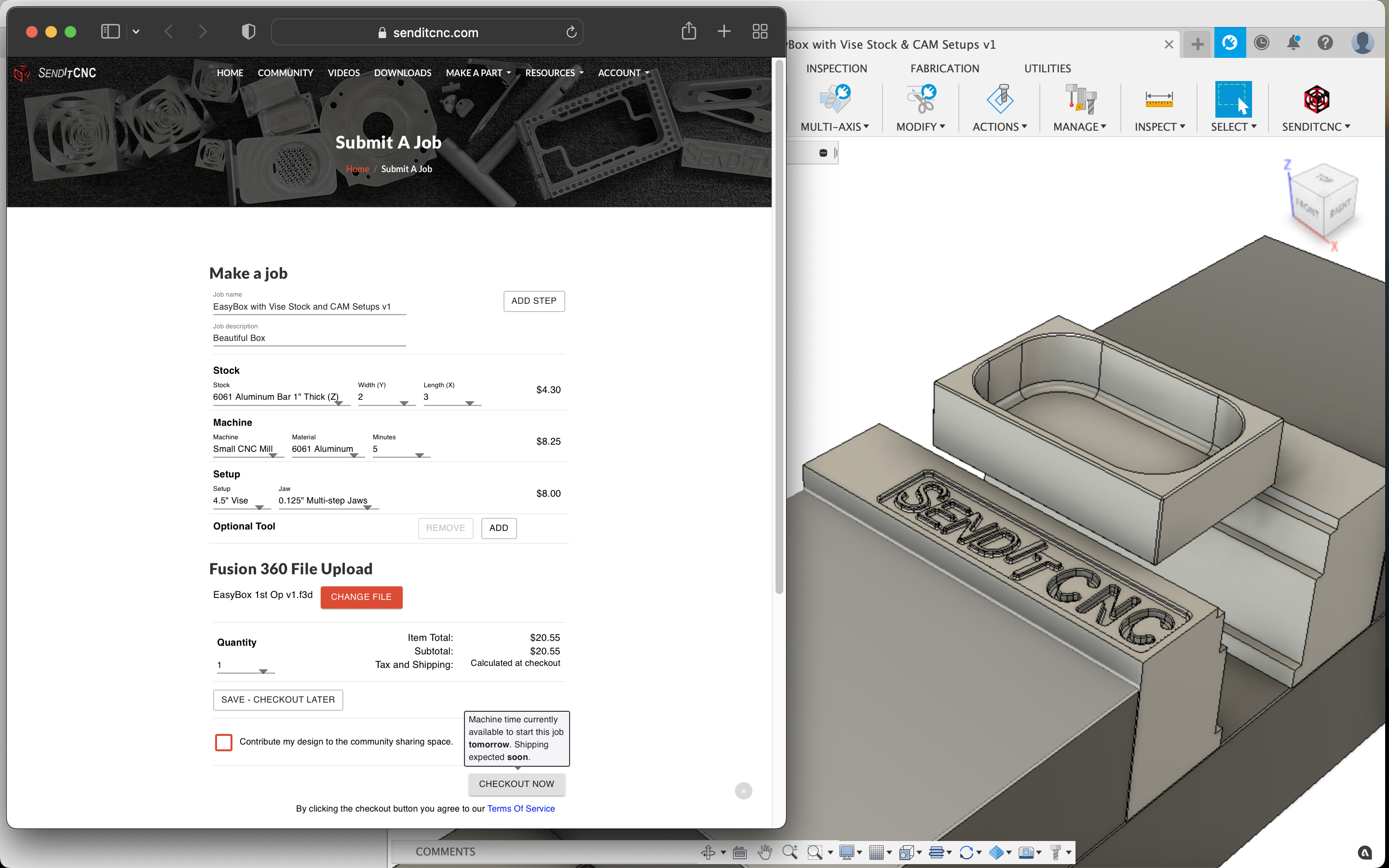 Proceed through checkout. Your job will be validated (see the Easy CAM Guidelines), then your part will be machined and immediately shipped to you!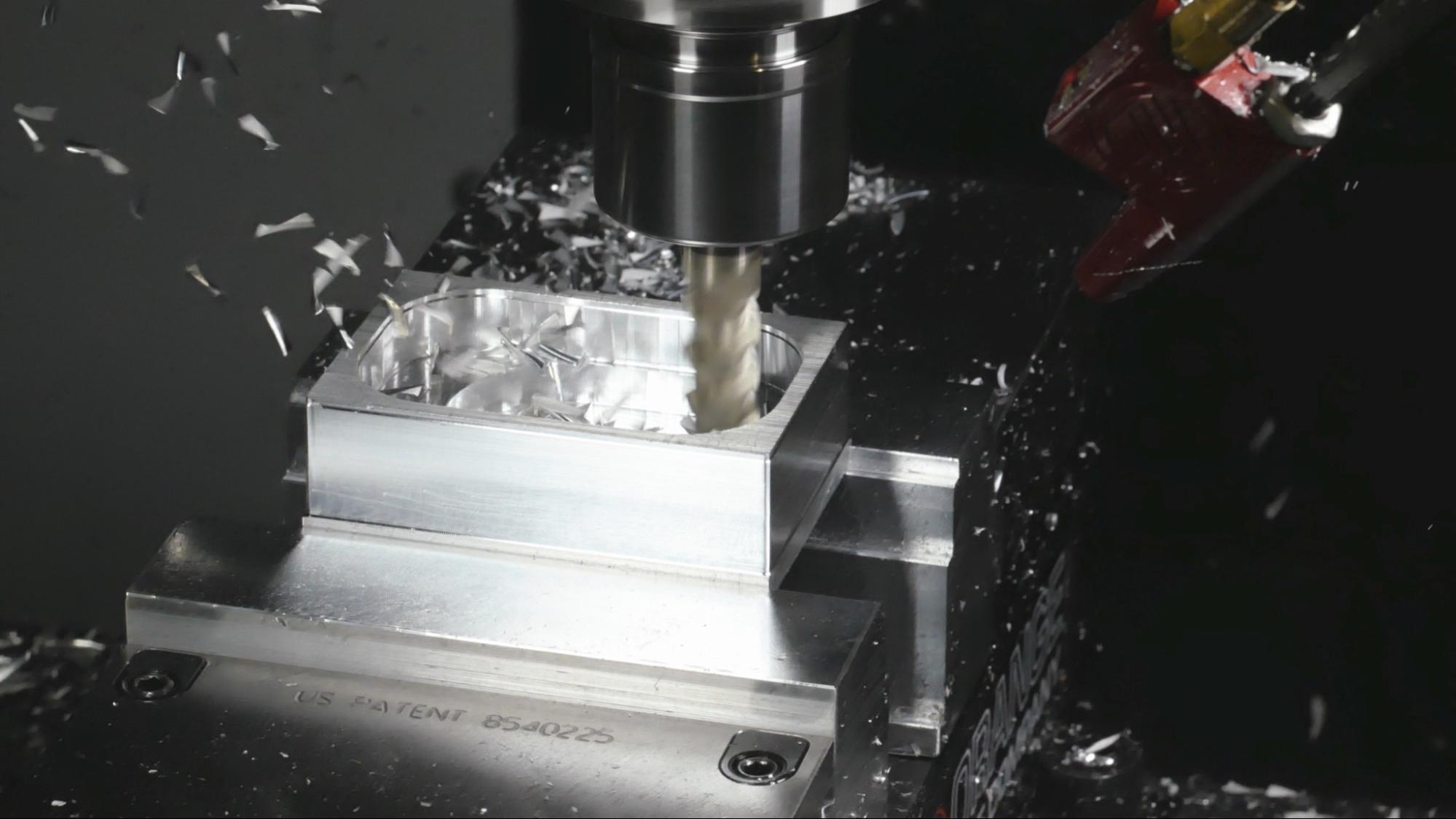 More examples (and more coming soon!) at senditcnc.com/videos