Getting Ready
Get the SendItCNC Add-in
Open Autodesk Fusion 360. In the Design workspace, select Utilities on the toolbar, then click the ADD-INS item and select "Fusion 360 App Store". Download the SendItCNC App and run the insataller. The SendItCNC app will automatically start the next time you start Fusion 360. (You can run it now without restarting from the ADD-INS toolbar item.) The SendItCNC add-in appears at the end of the Utilities toolbar.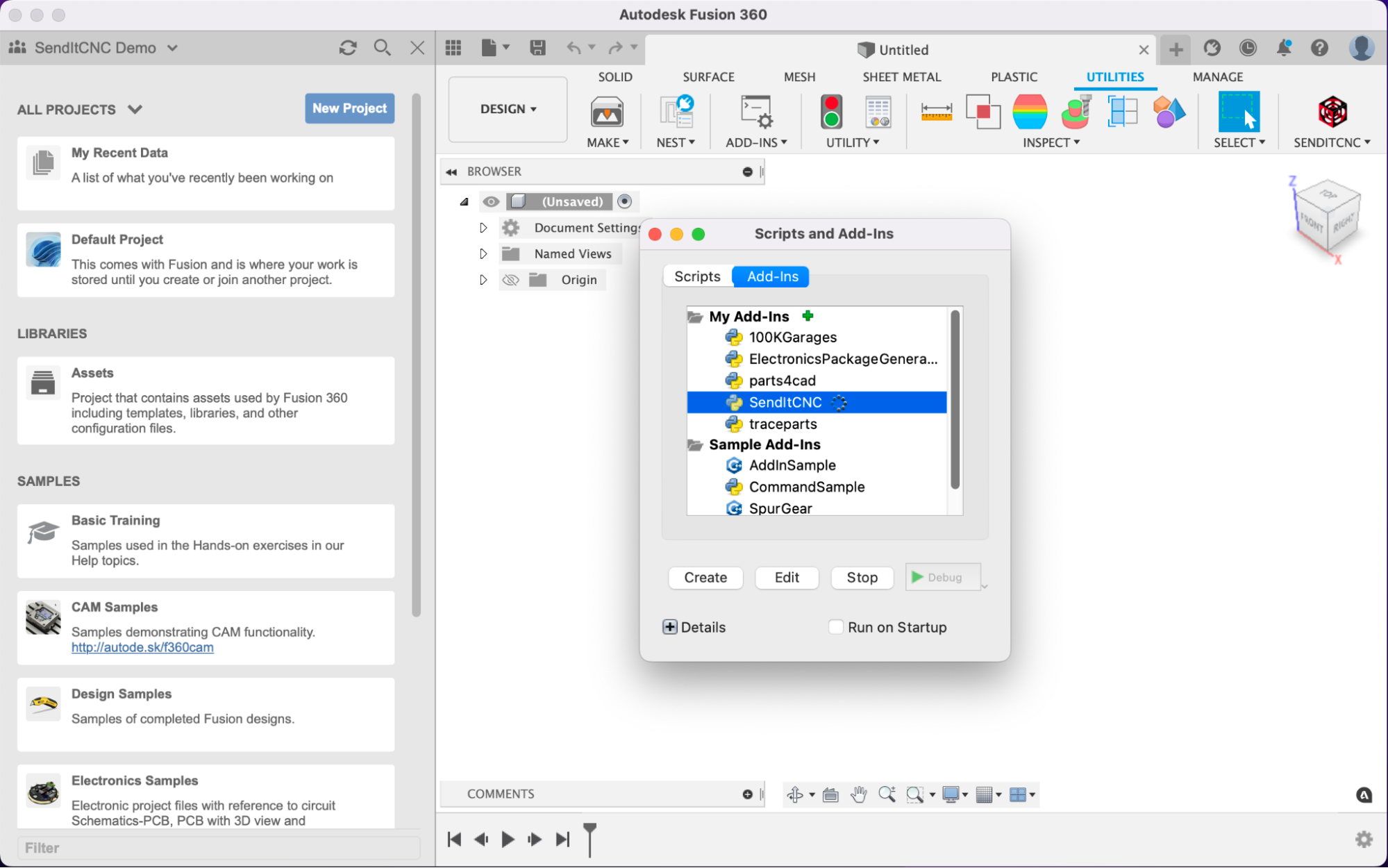 Automatically Install the SendItCNC CAM Resource Files
Click on the SendItCNC add-in icon in the Utilities toolbar. If this is your first time, you'll see a message saying that the necessary resources need to be installed. Just follow the prompts and a new project called "SendItCNC" will be created containing required design files. As well, necessary resources like tool libraries and CAM templates will be uploaded.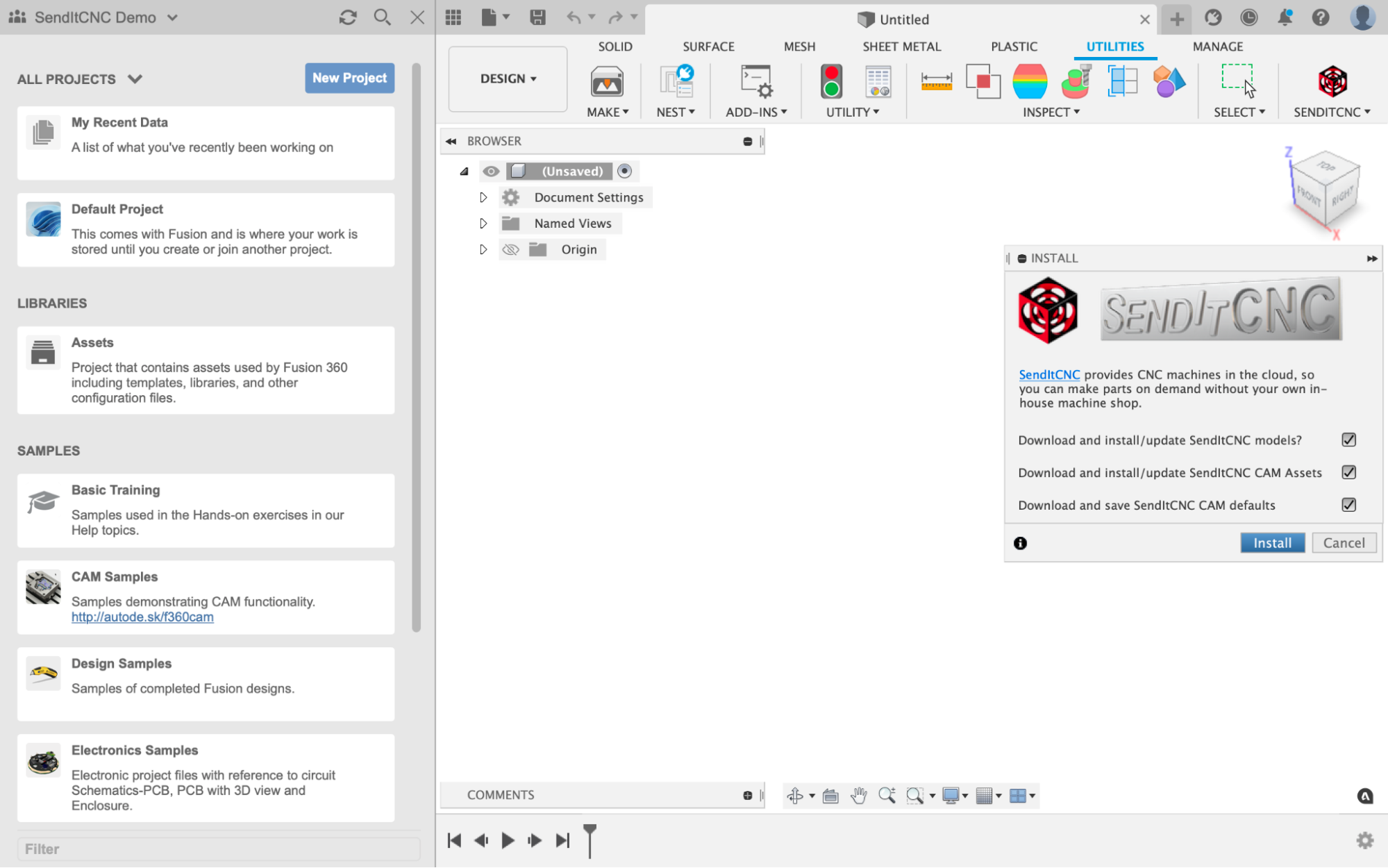 You'll also be prompted to load the CAM defaults file that the add-in has placed in your downloads folder.